Pigment Theory – Zoom Series – with Pro Experts
April 18 @ 8:00 pm

-

10:00 pm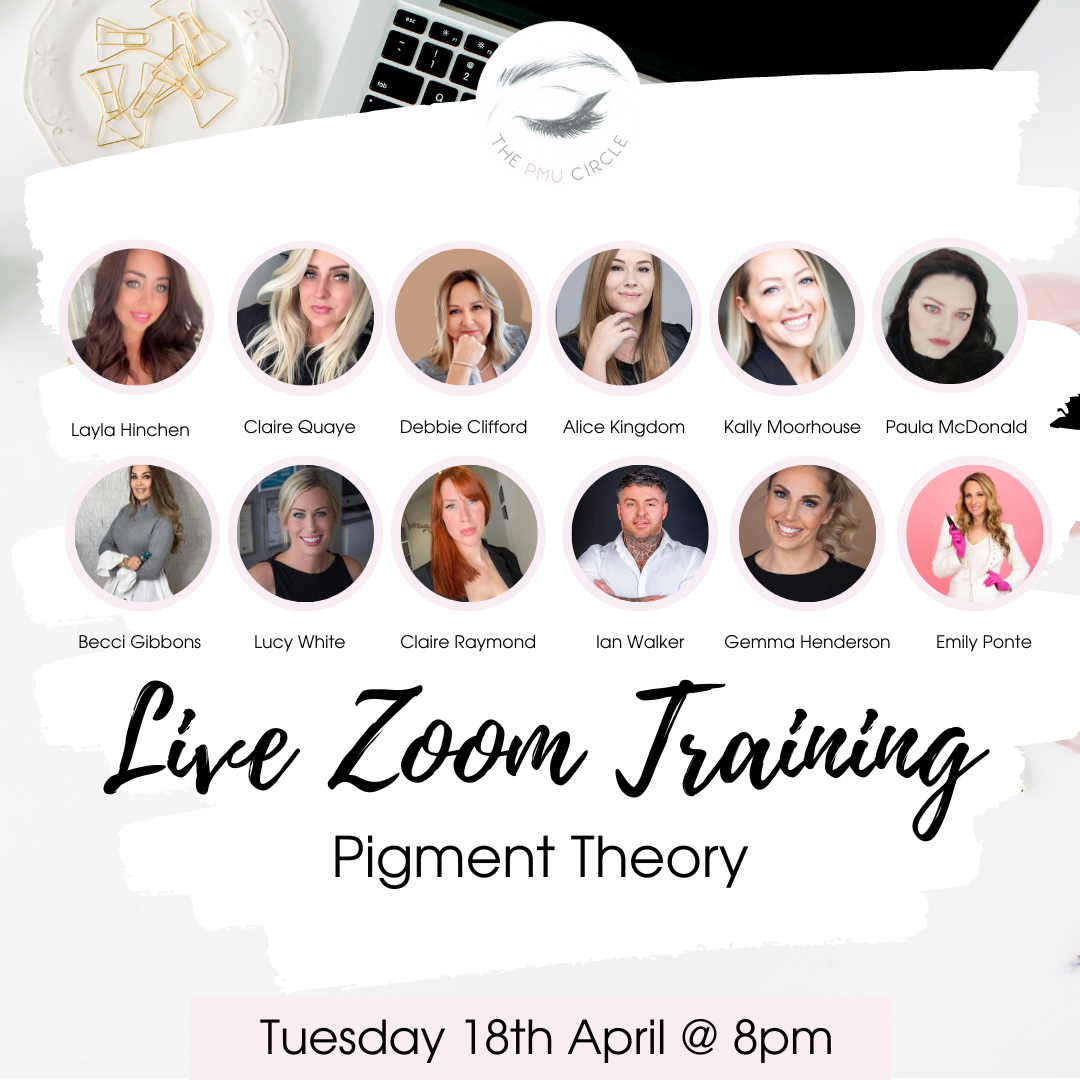 Zoom Series – Pigment Theory
As part of our zoom series on all things pigments, we are excited to be chatting with our expert panel.
Its time for REAL TALK!
Honest & unbiased opinions on pigment lines from experienced artists & trainers. Lets find out what our panel think of:
Inorganic, organic & hybrid ranges.
When and why they would use different ranges.
The type of heals they have vs how each range fades over time.
The differences between brands.
Their absolute go to ranges for each area & technique.
Top tips for using certain lines.
Photo examples of straight after vs healed vs aged.
Open discussion.
Join us by registering on the link below.
All replays will be available to PMU Circle PRO members 🙂